HEATING, COOLING, ELECTRICAL, PLUMBING & REMODELING SERVICES
Pacific Coast Home Services has been providing Heating, Air Conditioning, Plumbing, Electrical & Remodeling Services for over 30 years. Family-owned and operated, we have great customer reviews, and an A+ Rating at the Better Business Bureau. We're nearby, on-call and available 24/7 for emergency AC, heating, plumbing and electrical repair. Call now.
Trusted, Professional & Guaranteed Home Service Contractor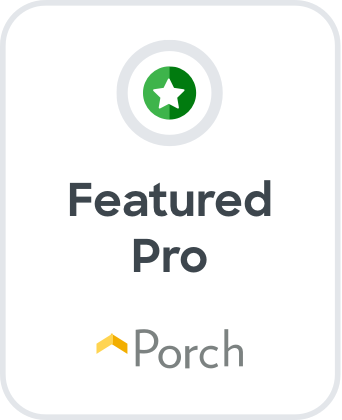 As an Award-Winning, local home services contractor in the Bay area, you can expect that we'll provide top-notch service, and trust that we have the experience to handle any residential HVAC, electrical or plumbing job. Additionally, we're experts when it comes to kitchen and bathroom remodels. So, if you're looking to upgrade your home, give one of our design specialists a call today.
Is Your Home Over 25 Years Old?
We specialize in bringing older homes up to code, up-to-date, ready to thrive in a modern, connected world. Make your home efficient, convenient and safe with a smart home technology upgrade. Call 408-212-0230 to learn more.
Home Contractor Services in San Jose, CA
100% Satisfaction Guaranteed
HEATING AC, PLUMBING, ELECTRICAL & REMODELING SERVICES IN SAN JOSE AND THE BAY AREA
Pacific Coast Home Services has been providing HVAC, Plumbing & Electrical Services in San Jose for over 25 year. Family owned and operated, we have great reviews, and an A+ Rating at the Better Business Bureau.
Trusted, Professional & Guaranteed Home Service Contractor Serving San Jose & The Bay Area
We are the premier local home services contractor for San Jose, and the surrounding communities. Our licensed, bonded, and insured technicians have extensive experience in home electrical work, heating, AC & plumbing, and you can trust that we have the experience to handle virtually any residential job. We're an award-winning home service contractor and we look forward to helping you out.
Professional San Jose & Bay Area Home Service Contractors
Air Conditioning & Cooling

Electrician & Electrical Repair
Kitchen & Bathroom Remodels

Improve Indoor Air Quality

100% Satisfaction Guaranteed
Why Choose Pacific Coast Home Services?
We've been serving the San Jose, Burlingame & the Bay Area with quality, affordable HVAC, electrical, plumbing and remodeling services for over 30 years. We have great customer reviews and guarantee all work 100%. We look forward to earning your trust and becoming the home contractor that you recommend to friends and family.
All Work is 100% Guaranteed

5-Star Customer Reviews on Google and Facebook

Available 24/7 for Emergency Service

A+ Rating with the Better Business Bureau

Local, Family-Owned HVAC & Electrical Contractor
You've Got Questions? We have Answers…just Ask Bob!
We've been providing quality home services for a long time, and are happy to share our knowledge and expertise with our customers. Give us call, or fill out our form if you have questions about the heating, cooling, electrical or plumbing systems in your home. Some common questions are listed below, but if you don't see what you're looking for, just Ask Bob!
Why should I care about BTU, Tons and SEER Ratings?
These are all measurements used in the HVAC industry to help quantify cooling capacity. One ton of air conditioning can remove 12,000 BTUs (or British Thermal Units) of heat per hour. Larger homes will require an air conditioning system with more tonnage to properly cool the space.
SEER is the Seasonal Energy Efficiency Rating, and it has to do with efficiency. The higher the SEER rating, the more efficient your new air conditioner will be. This doesn't mean that you necessarily need the AC unit with the highest SEER rating — there are lots of other variables to consider when choosing a new AC unit, and the SEER rating is just one of them.
If  terms likeSEER rating, BTUs and AC tonnage are keeping you up at night, it may be time to talk to an expert. The NATE Certified HVAC techs at Pacific Coast Home Services can help you find the perfect AC unit for your home and needs. Give us a call today.
You've Got Questions? We have Answers…just Ask Bob!
The team at Pacific Coast Home Services are the home contractor of choice in the San Jose area. We've been around for 30 years, and have the knowledge and expertise to help you with air conditioning, heating, plumbing, electric and kitchen & bath remodels. Don't see your question below? Just fill out the form and Bob will get back to you ASAP!
Read Customer Reviews & Testimonials
We strive to provide the best home services for our customers in San Jose and the surrounding communities. We have great customer reviews on Home Advisor, Google, and Facebook, and an A+ Rating at the Better Business Bureau. We're local, family-owned, and guarantee all work 100%.
Dhadar.a Ston
February 8, 2022.
The experience of the poor is poverty
Robert Berkowitz
January 13, 2022.
First rate, rapid service. Clear alternatives presented. Fastidious technician.
Charlie Cai
January 6, 2022.
Pacific Coast always help you solve the problem! They are professional with smile. The technician arrive on time and fix the issue quickly. And most important is that the price always cheaper than others. You won't disappoint it if you try them.
Sandra White
January 6, 2022.
Juan and his assistant were right on time, very efficient, and very nice and informative. Will use pacific coast again definitely. They got er done!
Jason Matt
December 23, 2021.
They are super professional and always respected my home and went above and beyond to satisfy me. (I am one of the pretty demanding types and am almost never impressed) They took me back to a time when service mattered and when people would bend over backwards to meet the demands of a client. A superb group of installers worked on my Kitchen and Bath remodel. Always on time and boy are they cleeeean. I have real wood floors that easily scratch and they covered every inch with cardboard and never made a scratch! They were in my home for 2 months every day (week days) until complete. I looked for issues and honestly couldn't find any. Super surprised that this level of service still exists today. I happily paid their top dollar price to get everything exactly as I wanted. You certainly get what you pay for! Highly highly recommend for people that understand value and investment into their home. Thank you so so much Steve and crew!
Christina Valdez
December 7, 2021.
Stephens remodel team at pacific coast was so friendly and prompt, I got my appointment to work with my strict schedule. The communication from the remodel team was great they let me know every step of the way what was going on, they remodeled my kitchen and all of it is exactly how I imagined it to be. I'm using them for any other projects I have in mind in the near future!
Locally Owned Home Contractor Providing the Following Services
One-Stop-Shop for Furnace or Heater Repair, Installation & Maintenance
Is your furnace struggling to keep up with your heating needs? Is the room temperature different than the one displayed on your thermostat? Is your furnace older than a decade? Has it been over a year since you've had your heating system serviced? If you answered 'yes' to any of the above, it might be time to get an inspection of your heating system. We can replace, install and provide maintenance on your heating system making sure it is running properly so your home is warm for your family without raising your heating costs. We can also check the health of your system and provide recommendations and upgrades if we find an issue. We can also install a smart thermostat in your home to make sure your heating system is energy efficient and it gives you the ability to control the temperature of your home even when you're not there.
Pacific Coast Home Services Cools Your Home
When is the last time you had your air conditioning checked? Pacific Coast Home Services works hard to provide premier AC cooling services to homeowners throughout the San Jose Area. It is important to routinely check the health of your system, quality of your air filters, and to repair or replace any parts when necessary. Whether you need AC repair, a tune-up, or your system completely replaced, we're the company for the job. Servicing your AC system does more than cool your home. It saves you money and energy, improves your air quality, and even increases your property value. If you answer yes to any of the following questions, it is time to call Pacific Coast Home Services for an inspection and air conditioning repair:
Pacific Coast Home Services Provides Electrical Services
If you need electrical repair, you may not always be able to wait until tomorrow. At Pacific Coast Home Services, we are proud to serve the San Jose Area with reliable emergency service – 24 hours a day, seven days a week. You will never be left waiting for a contractor that may or may not arrive. Our fully licensed and insured team comprises experienced, competent, and ethical professionals working for you. We employ a master electrician and are proud to offer a 100% satisfaction guarantee on all our work.
Bay Area Plumbers & Plumbing Repair
Pacific Coast Home Services has professional plumbers, on-call and standing by to take care of all of your plumbing needs. From leaky faucets and broken toilets to fixture installation, sewer line inspections and water heater repair, we have experienced plumbers ready to help.
You can count on exceptional service with honest, reputable plumbers. We stand by every one of your projects and strive to exceed your expectations.
Improve your Indoor Air Quality
We want your home to be safe of hazardous pollutants. These pollutants can enter your home from lifestyle choices, mold, radon, or poor home ventilation. If you see condensation on your windows or walls, moldy items in your home or older heating and cooling systems, your home could have poor ventilation. Poor Ventilation can put you at risk of developing health issues due to the pollutants in your home's air. Most air pollutants aren't easily seen but they can still cause harm to your family.
Bathroom & Kitchen Remodels
Remodeling your kitchen or bathroom is a terrific way give your home a whole new look. Renovating your home requires a lot of planning and attention to detail. Which is why you need to consult with the experts at Pacific Coast Home Services to ensure that your dream bathroom and/or kitchen remodel can be made into a reality. Our team are experienced contractors that bring years of remodeling. Our focus is always to the special requirements of your project in terms of size and usage.
Our Partners, Awards and Certifications